Practice Updates, News and Articles
BLOATING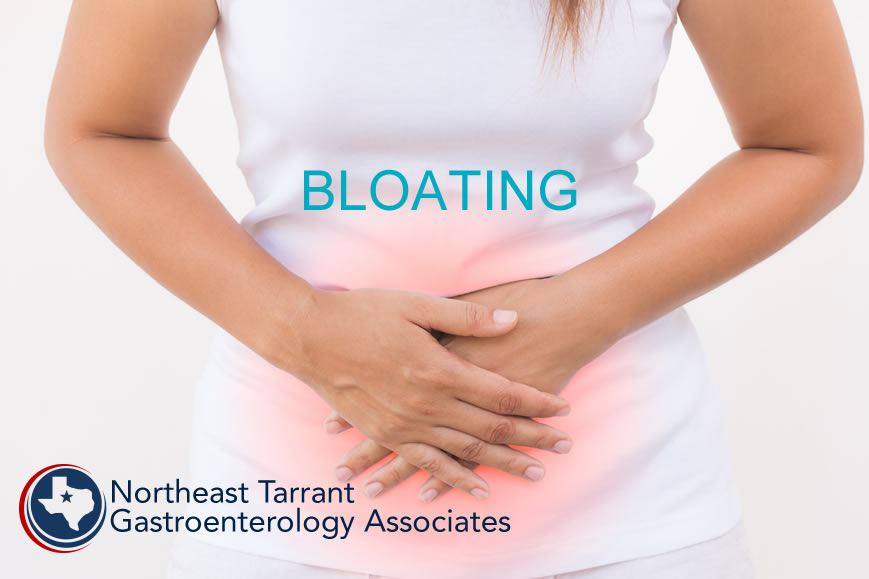 Posted January 17th, 2020
Bloating is a relatively common problem that most of us have dealt with at one time or another. Although some causes of bloating can be indicative of a serious underlying medical condition, most causes are relatively harmless. Frequently, bloating can be easily rectified with dietary and lifestyle modification. Occasionally, input from a physician may also be needed. For more on this topic, please follow the link below:
---
THE HOLIDAYS AND YOUR DIGESTIVE SYSTEM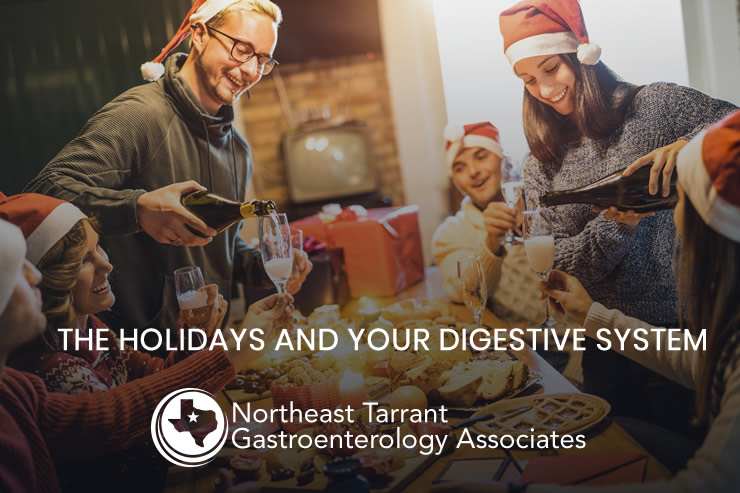 Posted September 27th, 2019
We've all been there: indigestion, nausea, bloating, bowel irregularity... No, it's not the ever-dreaded "stomach bug". Instead, it's that most wonderful time of the year: The Holiday Season! From sugary treats to rich foods to abundant cocktails, our days and nights are frequently filled with tantalizing food and drink choices. Unfortunately, all of these palate-pleasing menu options aren't nearly as pleasing to our digestive tracts. To find out more about how the Holiday Season wreaks havoc with our digestive system, please follow the link below:
The holidays and your Digestive System?
---
---
AGING AND DIGESTIVE DISEASE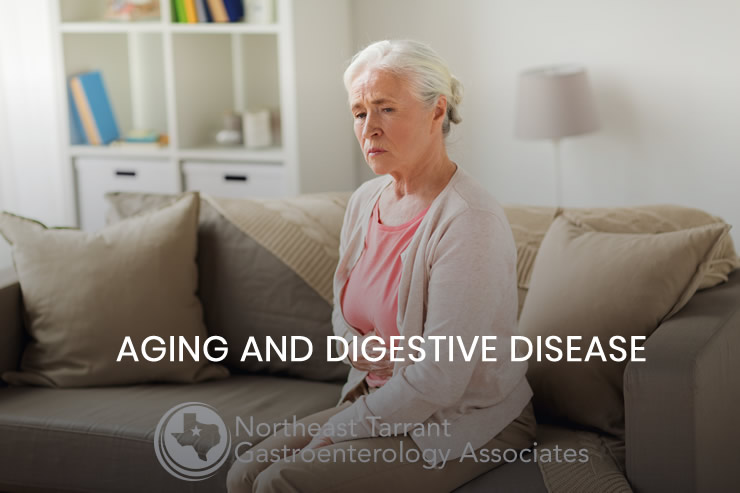 Posted August 27th, 2019
Although digestive problems can occur at any point in life, getting older poses its own set of challenges for the digestive system. From altered bowel habits to acid reflux to peptic ulcer disease, the list of potential problems seems endless. For a brief overview of some of the more common gastrointestinal conditions that arise as we age, as well as ways to help prevent them, please follow the link below:
---
PROBIOTICS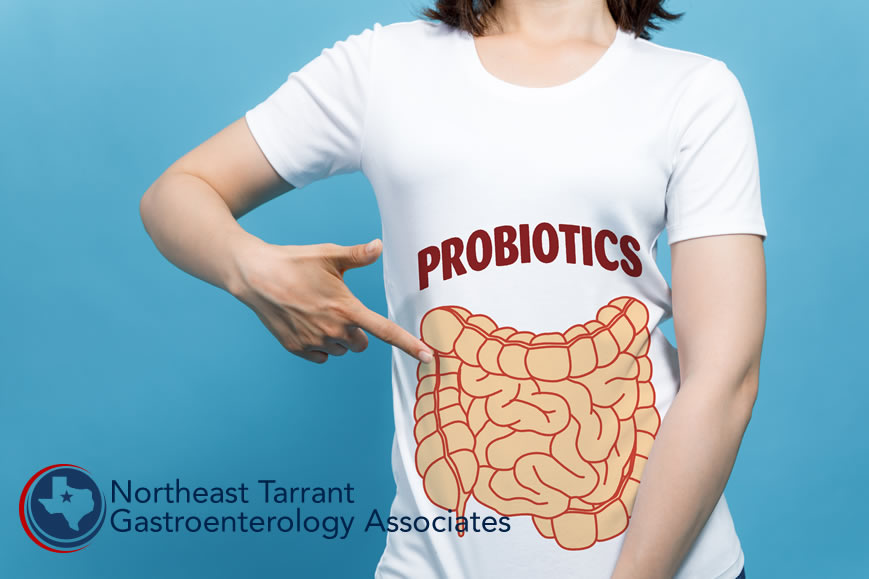 Posted July 10th, 2019
During a recent blog post, we addressed a common topic that our patient's frequently wish to discuss - Fiber. In this post, we'll tackle another common topic - Probiotics. Outside of vitamins and minerals, probiotics are one of the most frequently used supplements by the general public. Despite their popularity, however, many questions remain regarding their use. To learn more, click the link below.
---
Say Hello to Healthbox!
Northeast Tarrant Gastroenterology Associates is proud to announce that our parent company, Digestive Health Associates of Texas (DHAT), will soon be launching "DHAT Healthbox". In short, Healthbox is a physician-curated monthly subscription option designed to save patients both time and money. Please check out the DHAT Healthbox promotional video for more information. More details to be released in the coming weeks!
Health Box_Families Home_v1 from Darren Parish on Vimeo.
---
What Is Fiber?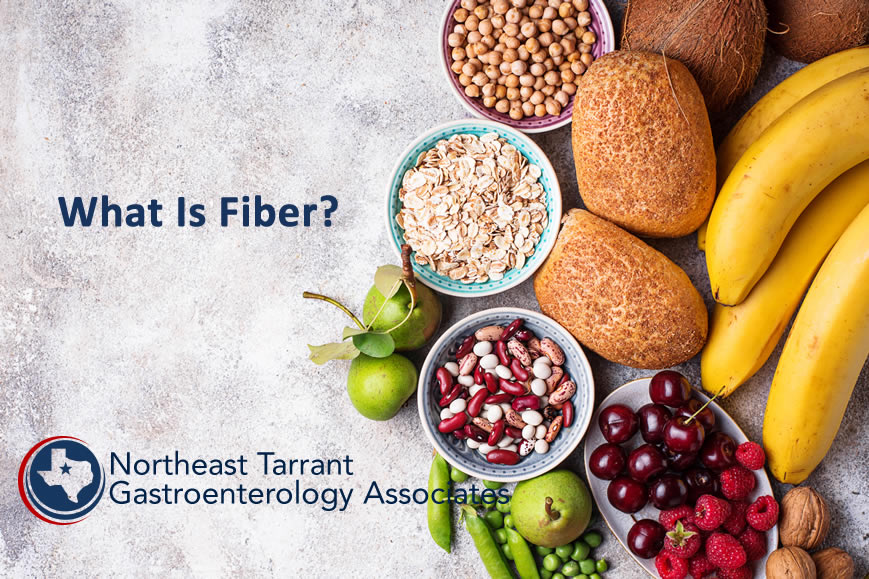 Posted June 5th, 2019
As gastroenterologists, a common topic of conversation with our patients is "fiber". Questions range from "What is fiber?" to "Why is fiber important?" to "How much fiber do I need?". In an effort to answer these questions, as well as a few others, please read on.

Dietary fiber, frequently referred to as roughage, is essentially indigestible plant material. Unlike proteins, carbohydrates and fats, which are broken down and absorbed by your body, fiber passes through the GI tract undigested. Although fiber isn't digested and absorbed, it does play a key role in keeping your digestive system functioning properly.
---
Congratulations Dr. Mark Murray
Northeast Tarrant Gastroenterology Associates is proud to announce that Dr. Murray has once again been selected by his peers as on of the top gastroenterologists in Tarrant County!  Please see this month's "Top Docs" edition of Fort Worth Magazine for more details!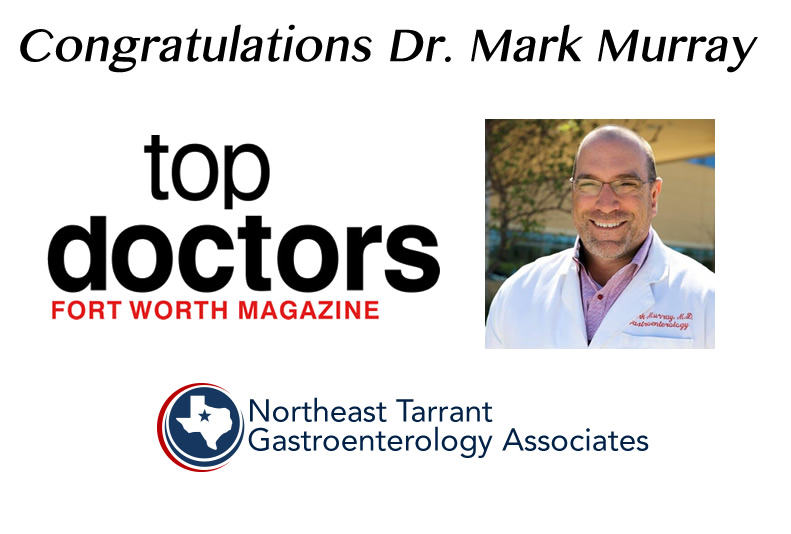 ---
APRIL IS ESOPHAGEAL CANCER AWARENESS MONTH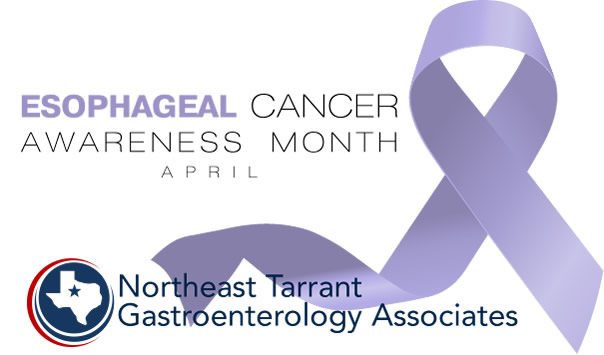 Your esophagus is the hollow, muscular tube which connects your throat to your stomach. It is roughly 20 cm long and allows swallowed food, liquids and pills to pass from your mouth into your stomach. Esophageal cancer develops when some of the cells lining the esophagus turn malignant/cancerous. It is estimated that approximately 17,000 people will develop esophageal cancer this year and that there will be approximately 15,000 esophageal cancer-related deaths. The lifetime risk of developing esophageal cancer is ~ 1 in 130 men and ~ 1 in 450 women.
Learn More about Esophageal Cancer
---
Congratulations Dr. Murray and Dr. Ong - Region's Best Physicians
Northeast Tarrant Gastroenterology Associates is proud to announce that Dr. Murray and Dr. Ong have been selected by their peers as some of the region's best physicians! Please see this month's edition of 360 West Magazine for more details!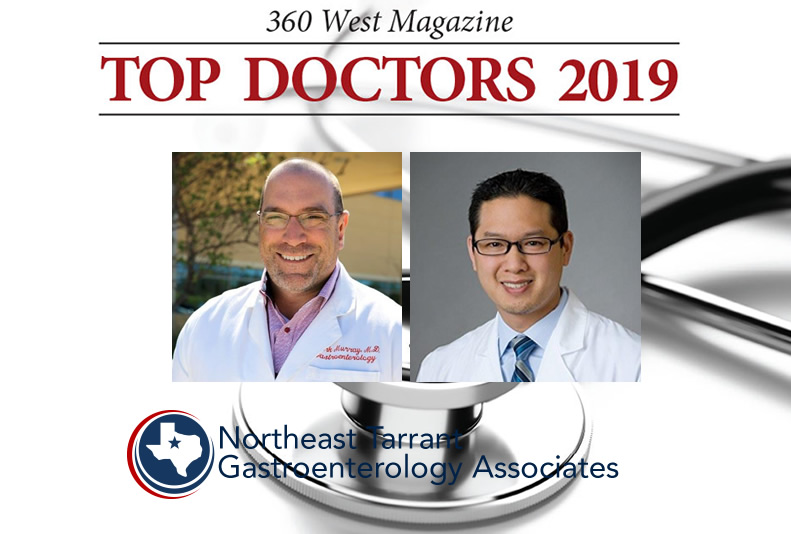 ---
BUSINESS, HEALTH & BENEFITS EXPO
Northeast Tarrant Gastroenterology is pleased to announce that we will participating in The Hurst Senior Center's annual Business, Health & Benefits Expo. This is a great opportunity for the senior adult community to meet local business and service providers. Please stop by, say "hello" and grab some useful info. We look forward to seeing you!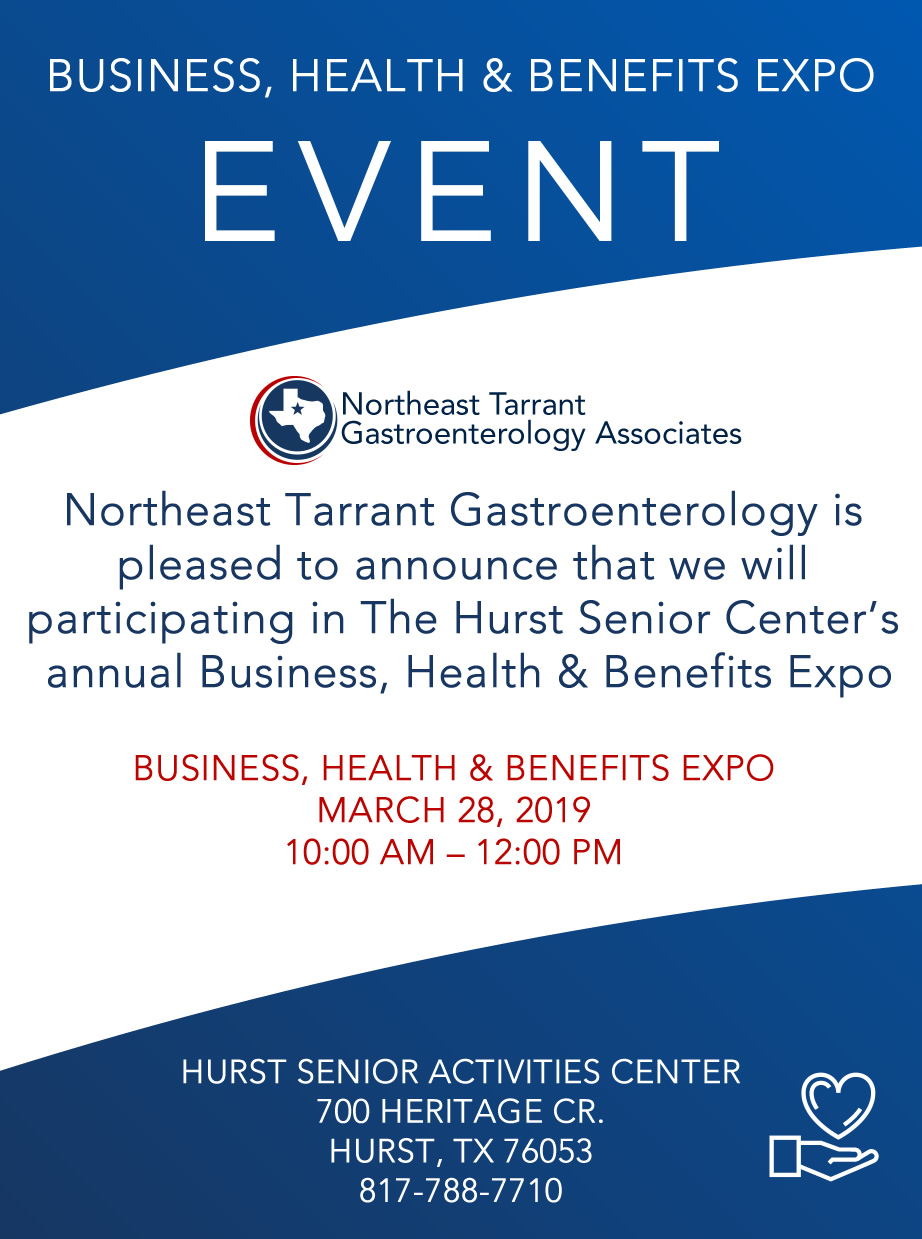 BUSINESS, HEALTH & BENEFITS EXPO
MARCH 28, 2019
10:00 AM – 12:00 PM

HURST SENIOR ACTIVITIES CENTER
700 HERITAGE CR.
HURST, TX 76053
817-788-7710
---
Northeast Tarrant Gastroenterology Associates is happy to announce that beginning on Friday, April 12, 2019, Dr. Murray will begin providing endoscopy services at THR Azle on Friday afternoons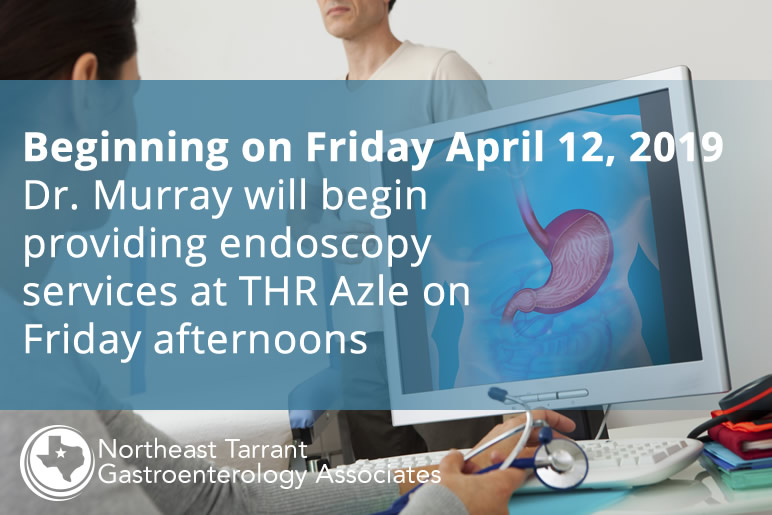 If you are in need of a screening colonoscopy or other endoscopic service, please book an appointment today. Also, please feel free to look into our "Direct Access Colonoscopy" service. This program allows select healthy individuals to skip their pre-procedure office visit and proceed directly to their colonoscopy. We look forward to seeing you soon!
---
PANCREATIC CANCER
Posted March 8th, 2019
We were all somewhat shocked and saddened earlier this week when Alex Trebek announced that he had been diagnosed with Stage 4 Pancreatic Cancer. In an effort to help shed some light on this devastating disease, please follow the link to our blog post.
Pancreatic Cancer - What You Need To Know
---
Top Gastroenterology Groups in Tarrant County by Society Life Magazine 2019
Northeast Tarrant Gastroenterology Associates is proud to announce that we have once again been selected as one of the top gastroenterology groups in Tarrant County by Society Life Magazine. Schedule your appointment with us today. We look forward to seeing you!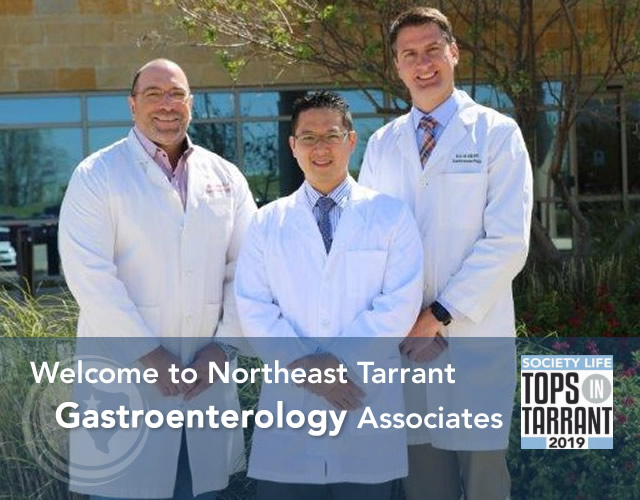 ---
March is Colon Cancer Awareness Month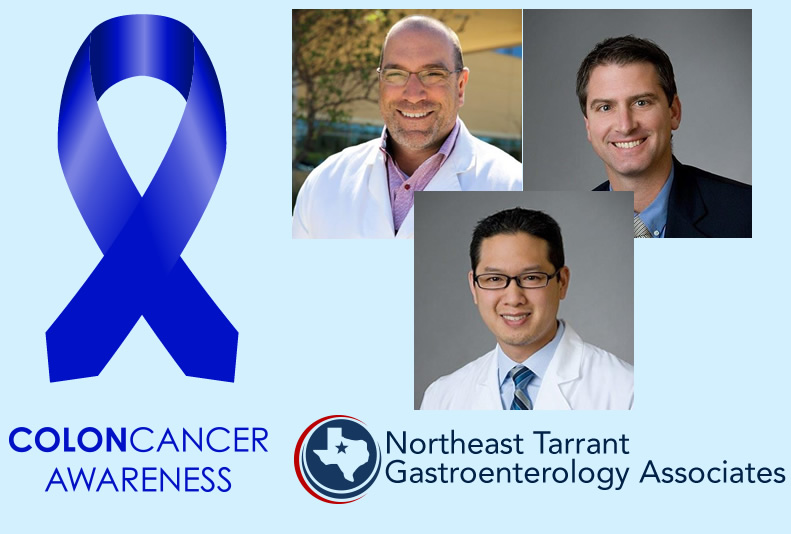 March is colon cancer awareness month. Here are a few quick facts on Colorectal Cancer and why it is so important for you to get screened
---
COLON POLYPS
Posted February 20th, 2019
Here at Northeast Tarrant Gastroenterology Associates, one of the most common topics that we discuss with our patients is the issue of colon polyps. Questions typically range from "What is a polyp?" to "Why are they important?' to "How do you get rid of them?". So, to help answer some of these questions, as well as to help make everyone aware of why screening colonoscopies are so important, here is a brief synopsis:
---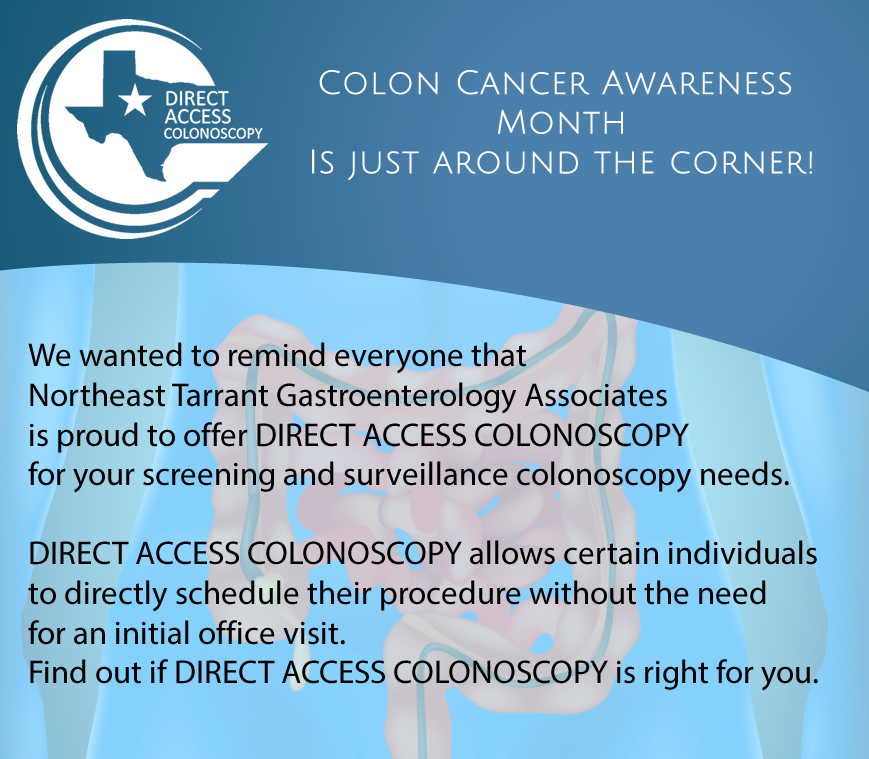 ---
NOVEMBER IS STOMACH CANCER AWARENESS MONTH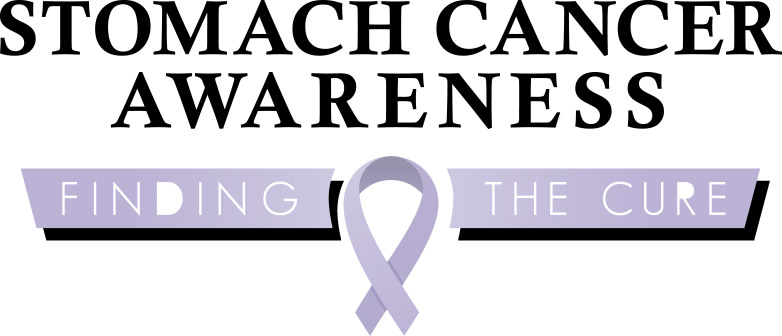 Stomach cancer, also known as gastric cancer, refers to a group of tumors that develop in the lining of the stomach. Although there are several different types of stomach cancer, Gastric Adenocarcinoma is by far the most common. Gastric Adenocarcinoma is a slow-growing tumor which begins its development in the inner-most lining of the stomach. It accounts for approximately 90-95% of all diagnosed stomach cancers. Although the exact mechanism by which Gastric Adenocarcinoma develops is unknown, certain risk factors have been identified. Some of these include:
---
BREAST CANCER AWARENESS AND SECONDARY CANCERS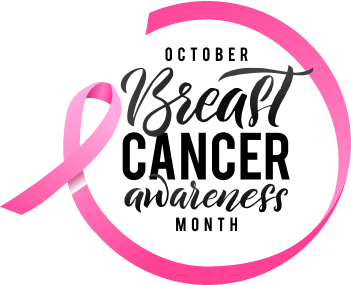 First, we would like to acknowledge that October is breast cancer awareness month. So, for all the women out there who are of screening age, get your mammograms done. Second, although breast cancer isn't a gastroenterology-related cancer, it does provide us the opportunity to discuss a very important issue: secondary cancers. Secondary cancers are new malignancies (cancers) that develop in individuals who have previously had cancer. An example of this would be a breast cancer survivor who subsequently develops colon cancer.
Full Blog Breast Cancer and Secondary Cancers
---
2018 Winding Down and 2019 Looming!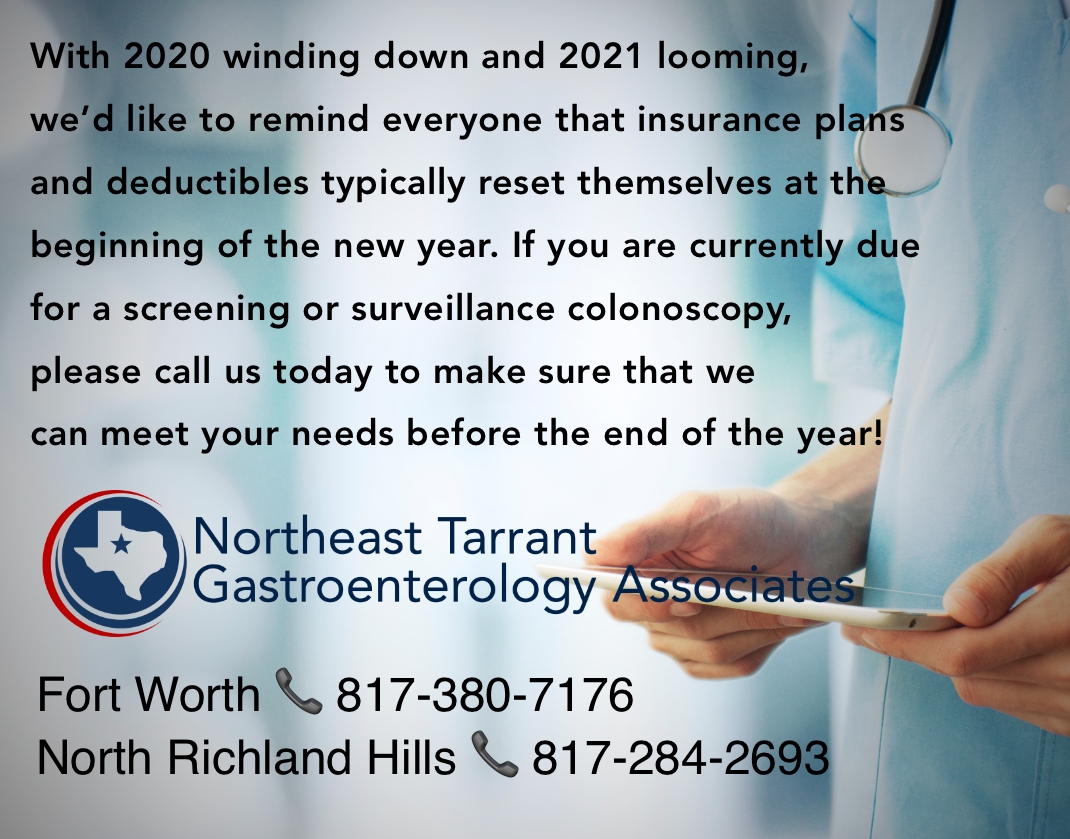 ---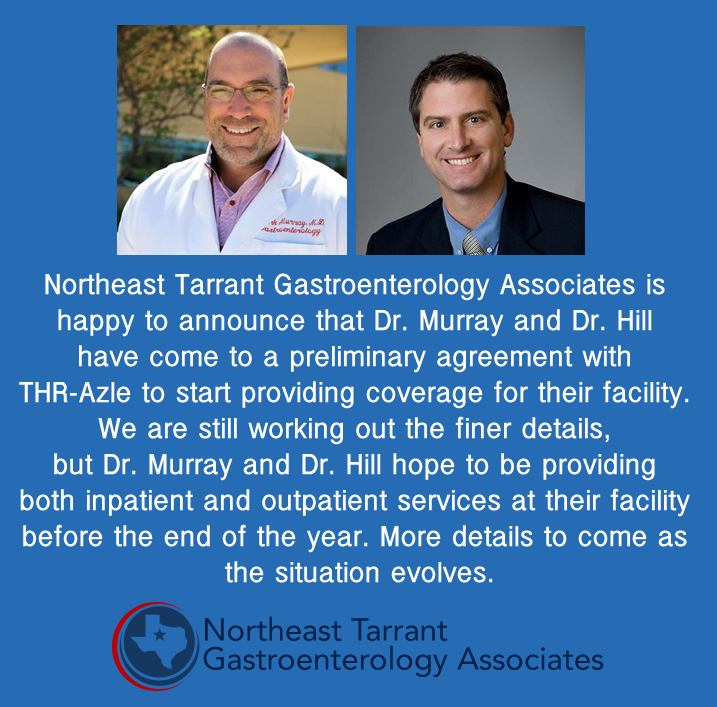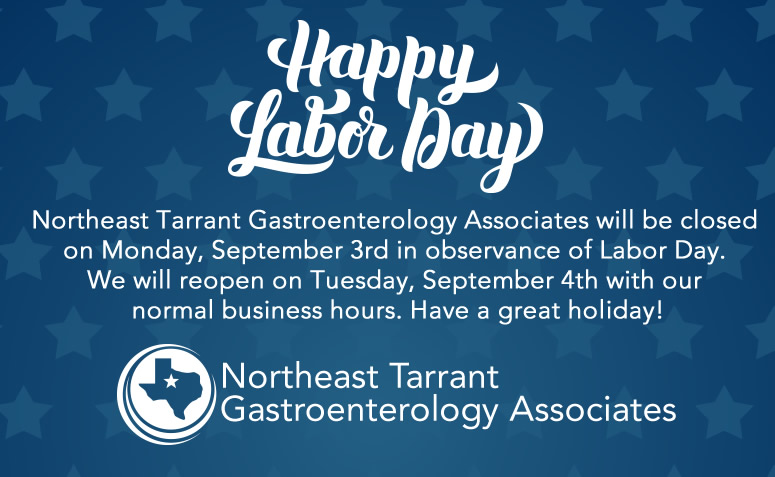 From the bottom of our hearts, Northeast Tarrant Gastroenterology Associates wishes you a very Happy Valentine's Day