PROBIOTICS
During a recent blog post, we addressed a common topic that our patient's frequently wish to discuss - Fiber. In this post, we'll tackle another common topic - Probiotics. Outside of vitamins and minerals, probiotics are one of the most frequently used supplements by the general public. Despite their popularity, however, many questions remain regarding their use.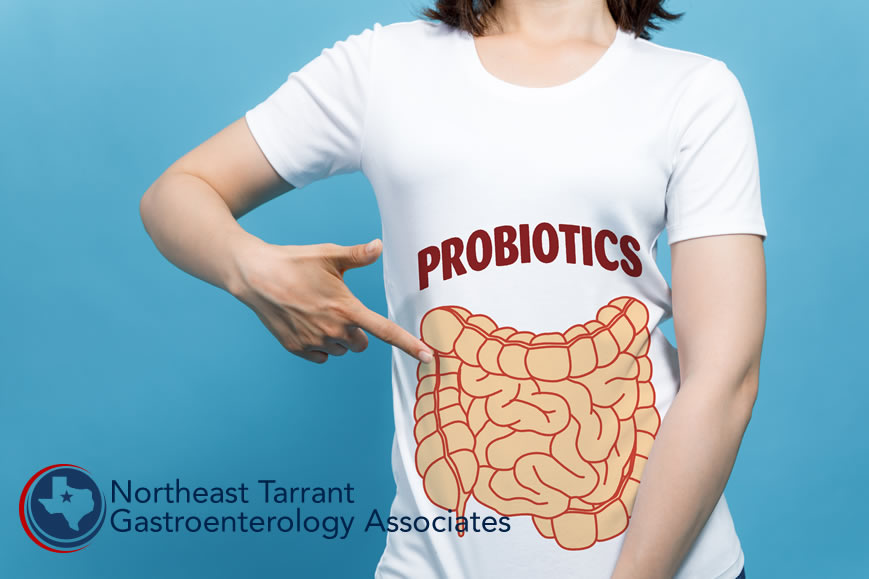 WHAT ARE PROBIOTICS?
Probiotics are living microorganisms that are reputed to provide various health benefits. Products containing probiotics include certain foods, dietary supplements and topical agents. A variety of microorganisms may be present within any given probiotic product, with the most common typically being bacteria from the groups Lactobacillus and Bifidobacterium. The yeast Saccharomyces boulardi is also frequently used.
WHAT ARE THE DIFFERENCES BETWEEN PROBIOTICS, PREBIOTICS & SYNBIOTICS?
Probiotics, as discussed above, are living microorganisms.
Prebiotics are dietary substances (typically high fiber foods and supplements) that enhance the growth of beneficial bacteria already living within the human body.
Synbiotics are supplements that contain a mixture of both probiotics and prebiotics
HOW DO PROBIOTICS WORK?
The exact mechanism(s) by which probiotics may benefit the body remains unclear. Some postulated - theories include:
Maintaining a desirable community of microorganisms
Stabilizing the gastrointestinal tract's defenses against undesirable microorganisms
Replenishing the gastrointestinal tract's normal flora after antibiotic use or infection
Stimulating the body's immune system
WHAT ARE SOME CONDITIONS THAT PROBIOTICS ARE PURPORTED TO TREAT?
Probiotics have been reported to help with a variety of medical issues including:
Digestive Disorders (IBS, IBD, etc...)
Allergic Disorders (Eczema and Seasonal Allergies)
Oral Hygiene (Periodontal Disease and Tooth Decay)
Infant Colic
Liver Disease
The Common Cold
ARE PROBIOTICS SAFE?
Probiotics are considered relatively safe to use in normal, healthy individuals. Side-effects, if any, are typically limited to mild gastrointestinal distress (i.e. gas, bloating and loose stool). In individuals with underlying health problems, however, they should be used with caution, as serious complications have been reported. Individuals at risk for serious complications include critically ill patients and those with weakened immune systems.
WHAT DOES SCIENCE SAY ABOUT PROBIOTICS?
Probiotics have been and continue to be extensively studied regarding their potential roles in both the treatment and prevention of a variety of conditions, including those listed above. Despite the extensive research, solid scientific evidence for probiotic use in most health conditions remains lacking. In fact, to date, the U.S. Food & Drug Administration has not officially approved any probiotic for the prevention or treatment of any health condition.
CONCLUSIONS
As mentioned previously, probiotics are one of the most popular supplements used by today's general population. Overall, they are considered to be relatively safe for routine use; however, caution should be used in certain individuals. Despite their popularity, much remains to be learned regarding the exact usefulness and benefits of probiotics. Hopefully, ongoing research will provide more answers in the near future.
If you have further questions regarding probiotics, please don't hesitate to schedule an appointment with us. We look forward to seeing you!
CALL TODAY
817-284-2693