Northeast Tarrant Gastroenterology
We Now Offer Telemedicine Virtual Office Visits For Select Patients
A Telemedicine visit is a convenient way to have a live video conference with our providers for new patients with simple, easily solved problems and established patients who only need a routine follow up visit.
Please call us to schedule your televisit. Fort Worth 817-380-7176 and North Richland Hills 817-284-2693.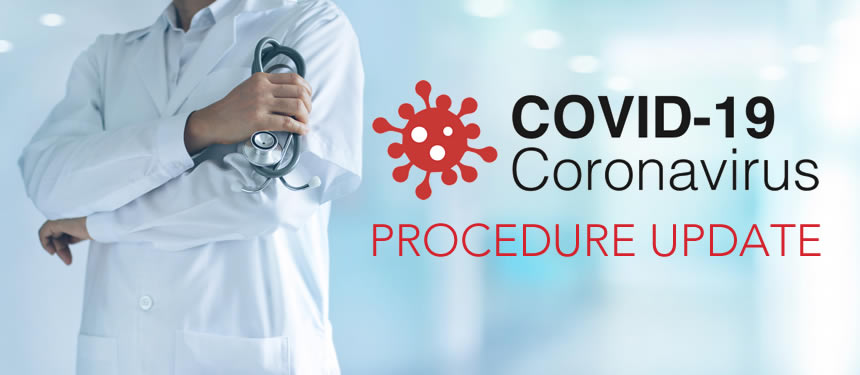 RESUMPTION OF URGENT AND ELECTIVE PROCEDURES
April 27th, 2020
The recent Executive Order issued by Texas Governor, Greg Abbott, has allowed us to resume the process of scheduling and performing both urgent and elective cases. Despite the loosening of restrictions, we want to assure you that your well-being remains our number one priority. We will continue to follow the guidelines set forth by various health agencies in order to keep you safe throughout the procedure process.
If you have any questions or concerns regarding the above information, please do not hesitate to contact our office for more information.
COVID-19 Office Update: To our patients (present, future and potential),
The emergence of COVID-19 as a global pandemic has created unprecedented challenges for our entire society, both personally and professionally. Our business is no exception. Although we have tried to maintain a sense of normalcy throughout COVID-19's evolution, we are no longer able to continue the routine of "business as usual". In keeping with the guidelines set forth by the CDC, the Surgeon General of the United States and our parent company (DHAT - Digestive Health Associates of Texas), our practice is implementing the following changes immediately:
Our new office hours are Monday - Thursday, 8:00 am - 5:00 pm. With the exception of patients scheduled for urgent/emergent procedures, we will be closed on Fridays.
Clinic appointments will consist of urgent/emergent visits only. Routine office follow-ups (i.e. medication refills and yearly "check-ups") will be handled by phone.
The above changes will remain in effect until we receive appropriate clearance to resume normal business operations. Until then, stay safe and healthy.
Sincerely,
Northeast Tarrant Gastroenterology Associates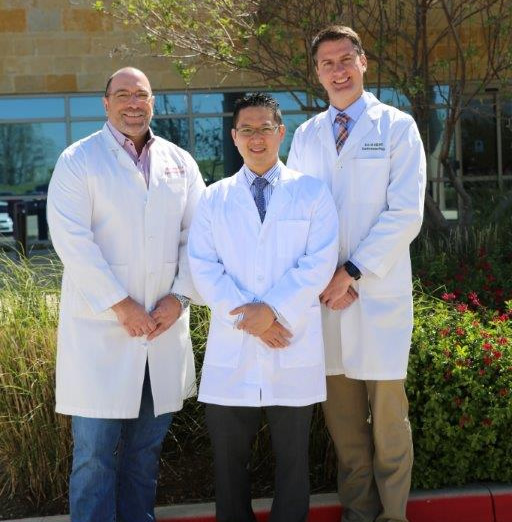 Our physicians are board certified gastroenterologists committed to providing high quality, cost effective and personalized care. All visits (Initial and Follow-up) are scheduled with the physician. 
Our physicians treat and diagnose conditions that affect the esophagus, stomach, small bowel, colon and the biliary system (liver, pancreas, gallbladder and bile ducts).
We have two office locations in Northeast Tarrant County to choose from. Our North Richland Hills location was established in 2006 in 2013 we opened an office in the Keller /Alliance area to provide care for the growing population in that region.
Practice Updates, News and Articles:
Northeast Tarrant Gastroenterology Associates is excited to announce the addition of Dr. Kevin Ho to our medical staff
Dr. Ho is an established physician in this area, having been in practice at one of DHAT's North Richland Hills locations for the past 3 years. He brings a wealth of experience and knowledge to our growing practice and should fit in seamlessly with our group. His official start date with our practice will be Nov. 3, 2020. Schedule your appointment with him today!
---
Northeast Tarrant Gastroenterology Associates (NETGA) is sad to announce that Dr. Bryan Ong will be leaving our practice effective December 15, 2020.
Dr. Ong has been a vital part of our group for the past 6 years and will be greatly missed by both staff and patients alike. We wish him nothing but the best on his new endeavors and hold out hope that our paths might cross again in the future.
As per the criteria set forth by our parent company, Digestive Health Associates of Texas (DHAT), NETGA will no longer be scheduling new patient appointments for Dr. Ong from this point forward. These patients will be seen by either Dr. Murray or Dr. Hill.
As for Dr. Ong's previously established patients, they may still schedule follow up appointments with him up until his departure date. After is departure, NETGA will work to transfer these patients to the care of either Dr. Murray or Dr. Hill. While there will surely be a few "hiccups" during this transition period, we will do our best to make the process as smooth and efficient as possible.
Please do not hesitate to contact us if you have any questions.
Sincerely,
NETGA
---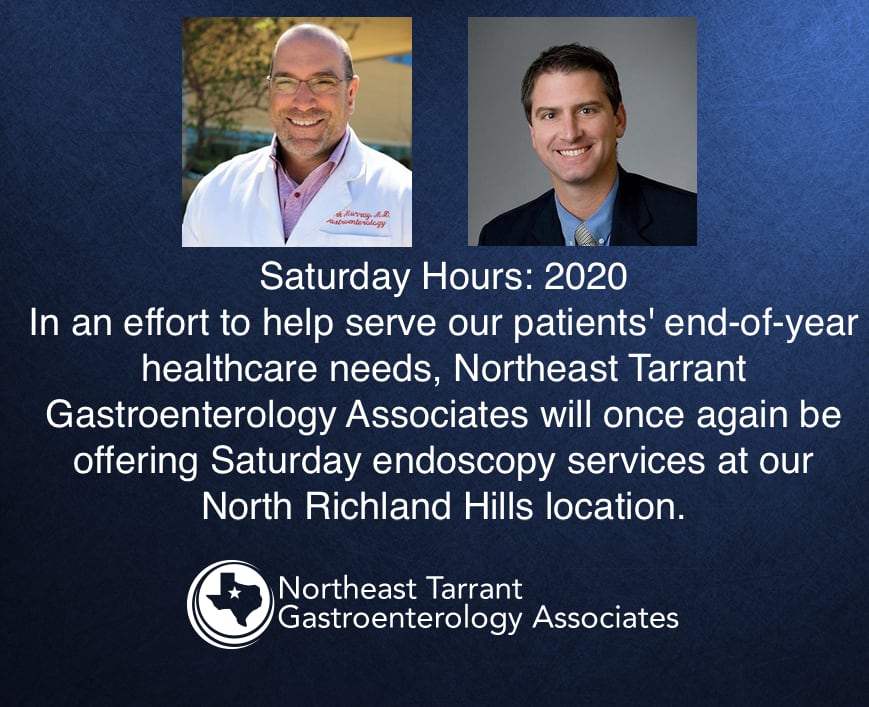 SATURDAY HOURS
In an effort to help serve our patients' end-of-year healthcare needs, Northeast Tarrant Gastroenterology Associates will once again be offering Saturday endoscopy services at our North Richland Hills location.

Dr. Murray
Saturday, Oct 24 8:00 AM - 12:00 Noon
Saturday, Nov 7 8:00 AM - 12:00 Noon
Saturday, Dec 5 8:00 AM - 12:00 Noon
Dr. Hill
Saturday, Dec 19 8:00 AM - 12:00 Noon
In previous years, our weekend offerings have filled up quickly; so, be sure to reserve your time slot soon. We look forward to seeing you!
---
PROSTATE CANCER AWARENESS AND SECONDARY CANCERS

Posted August 26th, 2020
First, we would like to acknowledge that September is Prostate Cancer Awareness Month. So, for all the men out there who are of appropriate age, get your prostate checked. Second, although prostate cancer isn't a gastroenterology-related cancer, it does provide us the opportunity to discuss a very important issue: Secondary Cancers. Secondary cancers are new malignancies (cancers) that develop in individuals who have previously had cancer. An example of this would be a prostate cancer survivor who subsequently develops colon cancer.
Prostate Cancer Awareness Month
---
SEPTEMBER IS NATIONAL HEALTHY AGING MONTH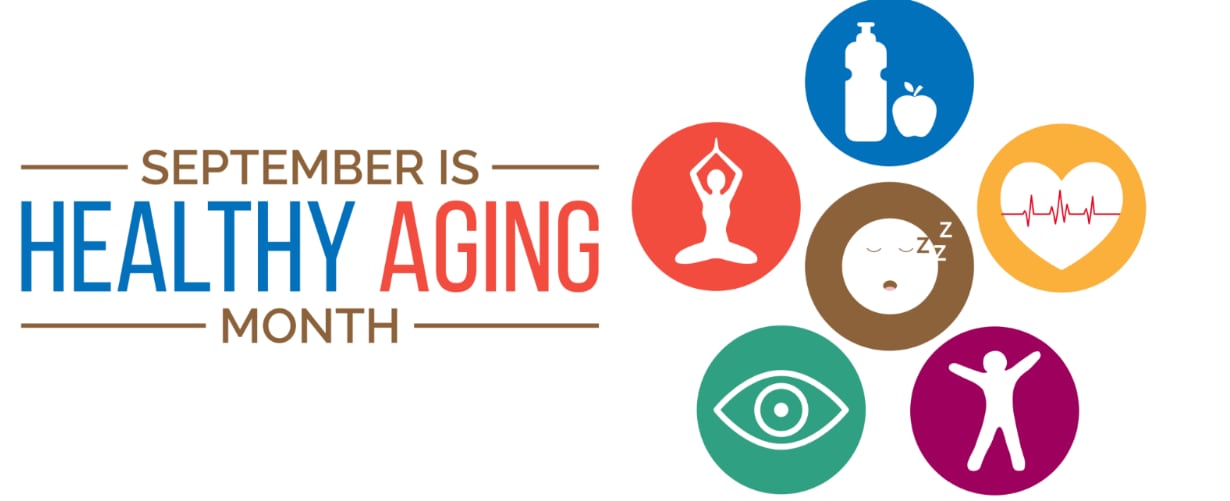 Posted August 26th, 2020
Although digestive problems can occur at any point in life, getting older poses its own set of challenges for the digestive system. From altered bowel habits to acid reflux to peptic ulcer disease, the list of potential problems seems endless. For a brief overview of some of the more common gastrointestinal conditions that arise as we age, as well as ways to help prevent them, please follow the link below:
---
Congratulations Dr. Murray!
Northeast Tarrant Gastroenterology Associates is proud to announce that Dr. Murray has been selected by TX Top Docs as one of the top gastroenterologists in Tarrant County. Please check our for more details!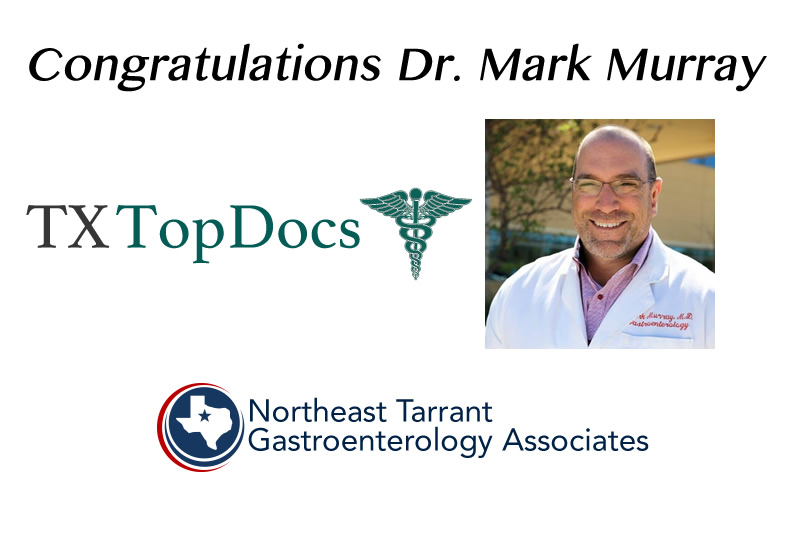 ---